As we move from A/C season into the winter heating season, something to think about is insulation.
Exactly what is it?
Simply, insulation slows the transmission of heat from a warm space to a cold space. The 'science' of it is that heat energy always flows towards cold. Insulation slows the movement of the warm energy to the cold side.
Why is insulation important?
When we slow down the loss of heat from our home, our heating system runs less often or for shorter periods of time and the cost to keep our home comfortable is reduced. Since buildings have 3 dimensions, we would look at insulating the floor, the walls, and the ceilings. Floors and walls are either not possible or just impractical. That leaves the ceiling. Warm air rises, so buildings lose the majority of heat through the ceilings.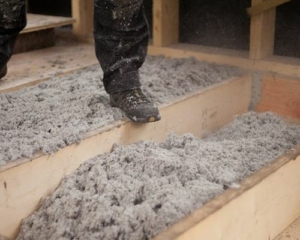 If your home has an attic space, it's as simple as adding more insulation, which slows down how fast the heat that is in your house moves into the colder space above the ceilings. In the majority of cases, if you already have insulation in your attic, you can just add a 'blanket' to that. Fiberglass batt insulation is an option, but unless installed perfectly, you could end up with air gaps which could seriously compromise its performance. My fav is loose fill, blown cellulose.
Good News! Insulation that helps keeps heat in longer will also slow heat in summer passing into your home. It's all about slowing the transmission of heat energy. Something to consider.
https://www.alphainspection.net/wp-content/uploads/sites/147/2022/09/Untitled-design-2022-09-19T122053.586.jpg
400
500
Kevin Kenny
https://d2mox62vvl5ob4.cloudfront.net/wp-content/uploads/sites/147/2020/10/02221549/Alpha_Home_Inspection_NEW_LOGO-300x183.png
Kevin Kenny
2022-09-19 16:33:23
2022-09-19 18:11:50
A Word on Insulation